Services: Procurement recruitment
Find the right procurement professional with Xentys
Technical procurement professionals, increasing demand
Industry and high tech sectors
Is a professional with relevant technical training, such as mechanical engineering, needed? Should procurement support the engineering department to choose the right supplier and stay within budget? Or do supplier relationships need to be improved? Is a buyer needed to find new suppliers? Are there supply chain/supply issues that need to be resolved?
Professionals in our network
Manufacturing, Machinery, Automotive, Shipbuilding, Chemicals, Agroculture, Technical services
Renewables, Wind, Offshore, Tank Storage
Construction, Infrastructure, Dredging
Aerospace, Industrial automation, IoT, Medical devices, Semiconductors
Active in technical procurement
The recruitment and selection process
To entice candidates to respond to a job posting, a distinctive job description is needed. This requires a comprehensive job intake with the client. Selected candidates are extensively interviewed by us, effectively providing an x-ray of the candidate in relation to the vacancy. During the further selection process within the client's organization, we supervise the entire process.
In order to write them, we like to have an interview with the hiring manager. With HR, we are happy to agree on the terms, communication and internal approach at the client.
Our interview reports of our selected candidates are sent with the resumes to the client.
We actively assist in scheduling appointments and obtaining feedback from the client and advise where necessary regarding the terms and conditions of employment. Up to the signing of the employment contract.
Experiences from Our Customers
The best compliment is a referral
This is why we always do our best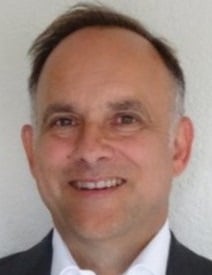 Marc de Kolf
@marcdekolf
Maarten and I have known each other for a long time and in all that time.I have experienced that Maarten always keeps his agreements, which makes the collaboration very pleasant. In addition, he has a fascinating vision on the role of purchasing and it is always a pleasure to exchange ideas with him about this field.
Esther van der Sluijs
@esthervandersluijs
I like working with Xentys because they offer candidates who fit the requested profile well. They put effort into pre-selection. In principle, this is something you can expect from a recruitment agency, but which has certainly not been taken for granted by other agencies. Maarten, like no other, is able to give you the feeling that he will do absolutely everything to deliver the right candidate. And then he delivers.
These professionals are on payroll at xentys but are working in your organization.
You can quickly respond to your need for temporary deployment of procurement expertise by hiring a temporary professional through xentys. These professionals are on payroll at xentys but are working in your organization.
Procurement positions starting from €60,000 per year